Patronage
Press release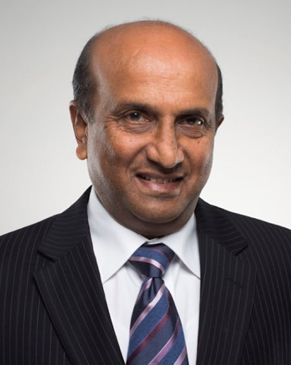 Mr. Maithri Panagoda, was made a Member of the Order of Australia (AM) on the Queen's Birthday with the award conferred by Governor General of Australia.
This award is in recognition of outstanding achievement and service. The citation for Mr. Panagoda's honour is for "significant service to the Sri Lankan community in NSW, and to the law, particularly in litigation and dispute.
Maithri Panagoda is one of Australia's leading compensation lawyers. Educated in both Sydney and Sri Lanka, Maithri has over 35 years experience in litigation and dispute resolution. The Law Society of NSW accredits him as a personal injury specialist.
Maithri practised as a lawyer in Dubbo for nearly 10 years before joining Carroll & O'Dea Lawyers in 1991. He worked with the Western Aboriginal Legal Service and since joining Carroll & O'Dea Lawyers he has continued his commitment to representing Aboriginal people. He has been involved in a large number of successful claims being brought by members of the Stolen Generation.
A distinguished old boy of Ananda College Colombo, he is fluent in Sinhalese. Maithri is also involved in various activities with the Sri Lankan community in New South Wales.
Maithri has also been a member of Law Society's Medico Legal Liaison Committee, Senior Solicitors' Committee and the Litigation Law and Practice Committee.
Maithri has published numerous articles and publications and is a regular speaker at legal seminars. He is the author of the chapter on workers' compensation in the Lawyers Practice Manual published by the Thompson Lawbook Co.
By virtue of his professional standing, Maithri is regularly invited to present seminars to fellow lawyers and university students studying law.
"The Stolen Generations project is the biggest achievement in my career. Not many law firms would have ventured into this area because it's a significant investment in time and money and the outcome is uncertain, but we have been able to get results mainly because of our approach with the parties."
He is also an Adjunct Professor of Law at the University of Notre Dame.
Ozlanka joins the Community is felicitating Maithri on this well deserved honour.
Source link – Ozlanka